Ibiza 2018 what can I say about an Island that is loved by so many.. Ibiza you also got under my skin!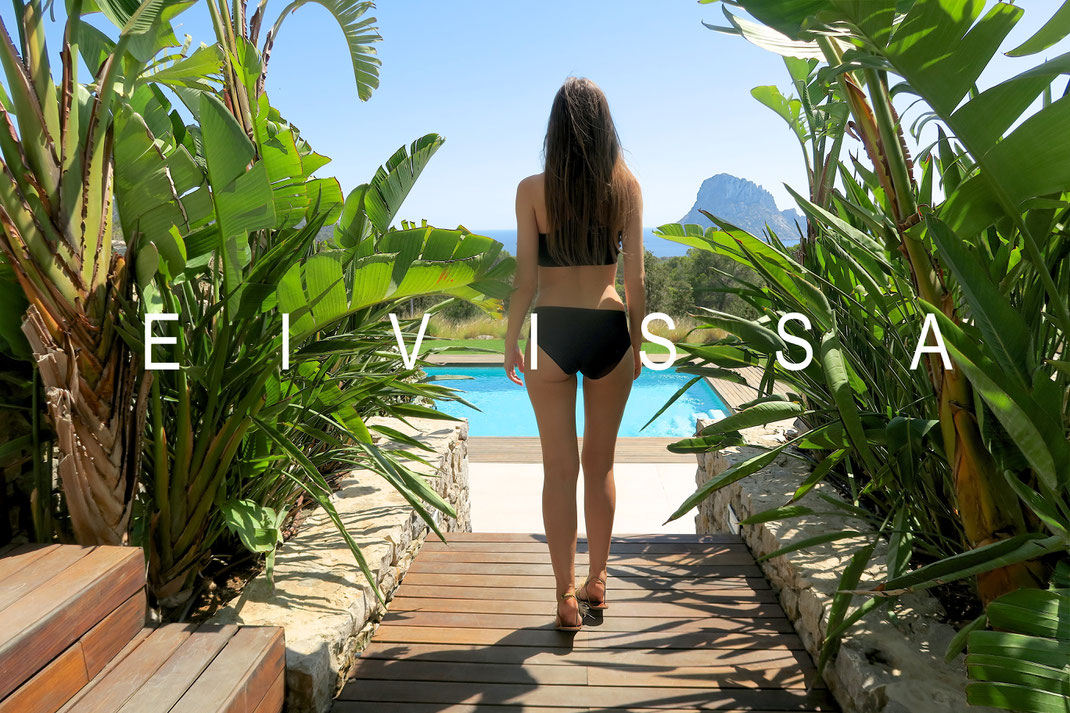 We stayed at a villa owned by one of our friends and the picture above is the view minus me of course!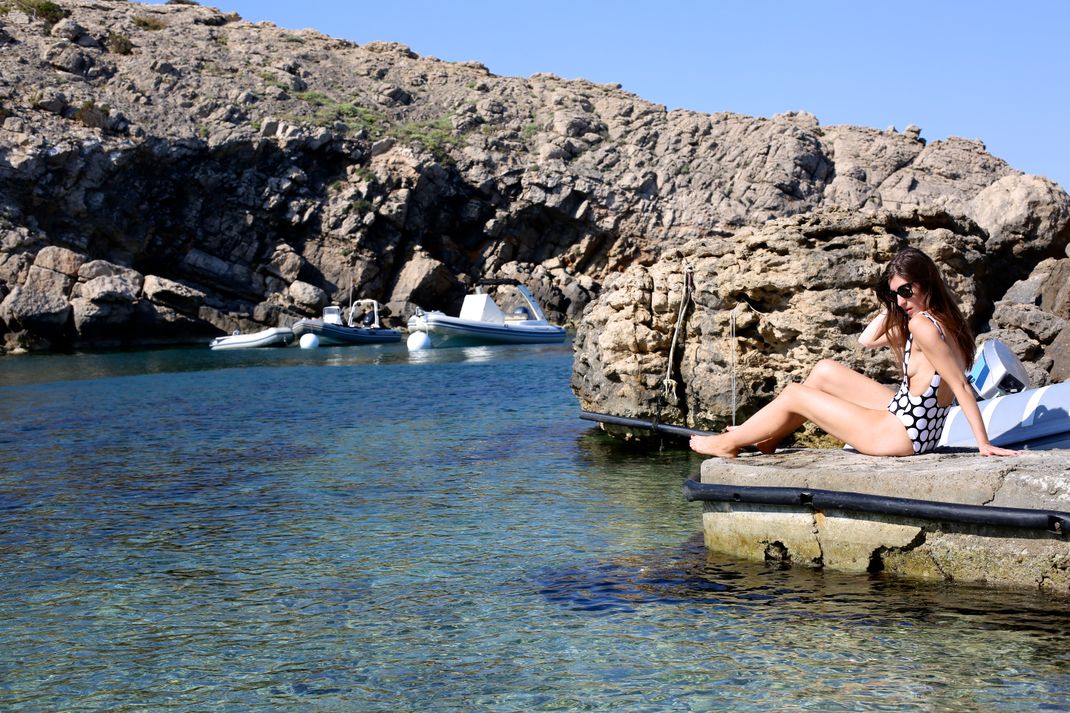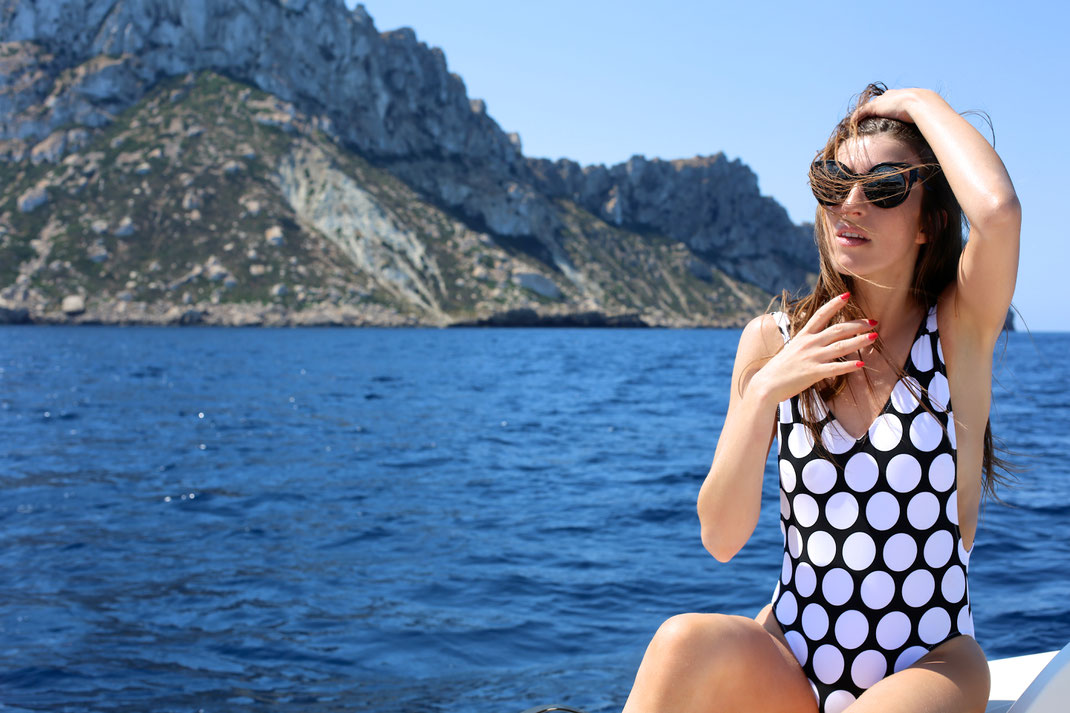 Its so hot, a boat day is a good idea to schedule in your agenda, make sure you reserve this before specially during the season!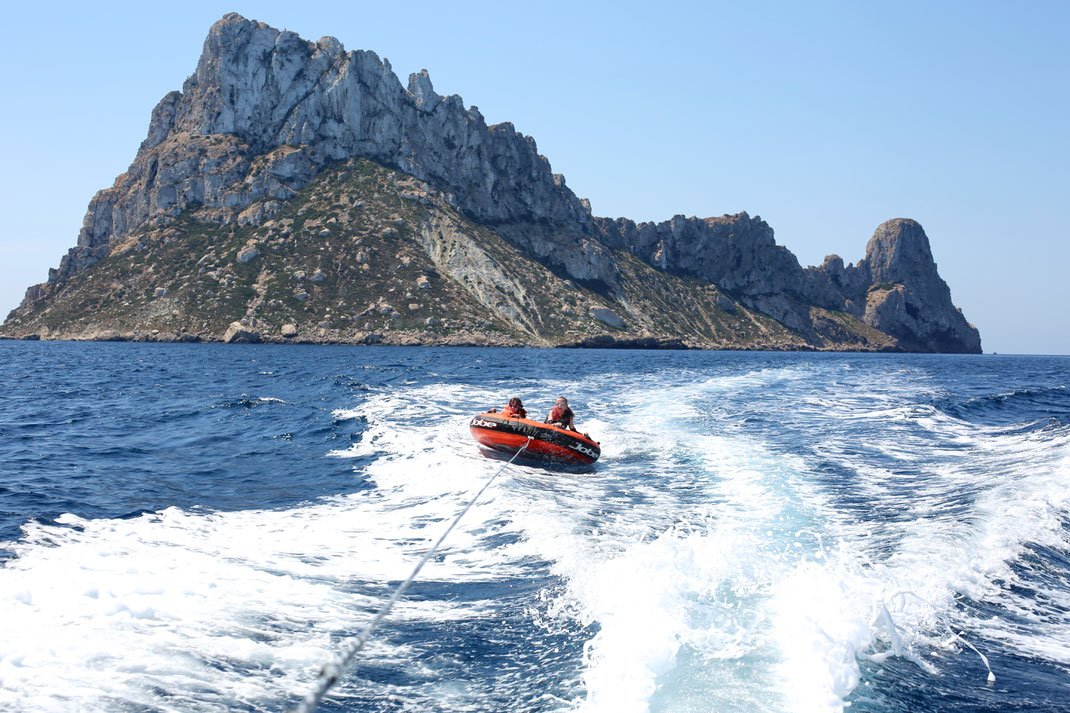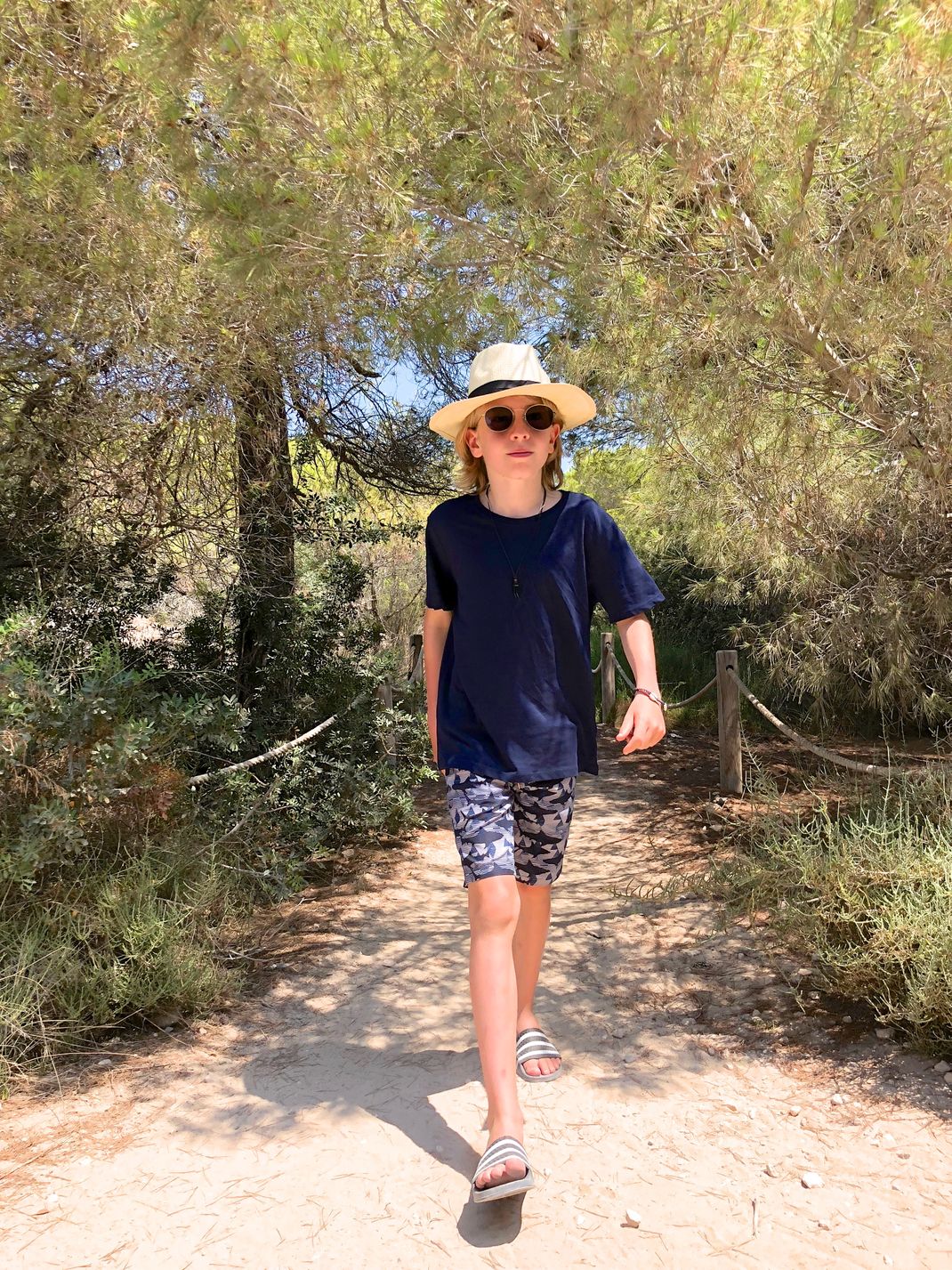 I had a suitcase full of clothing with me but eventually you almost always wear shorts and swimwear. So my tip: invest in nice swimwear you can wear with a skirt, short or kimono.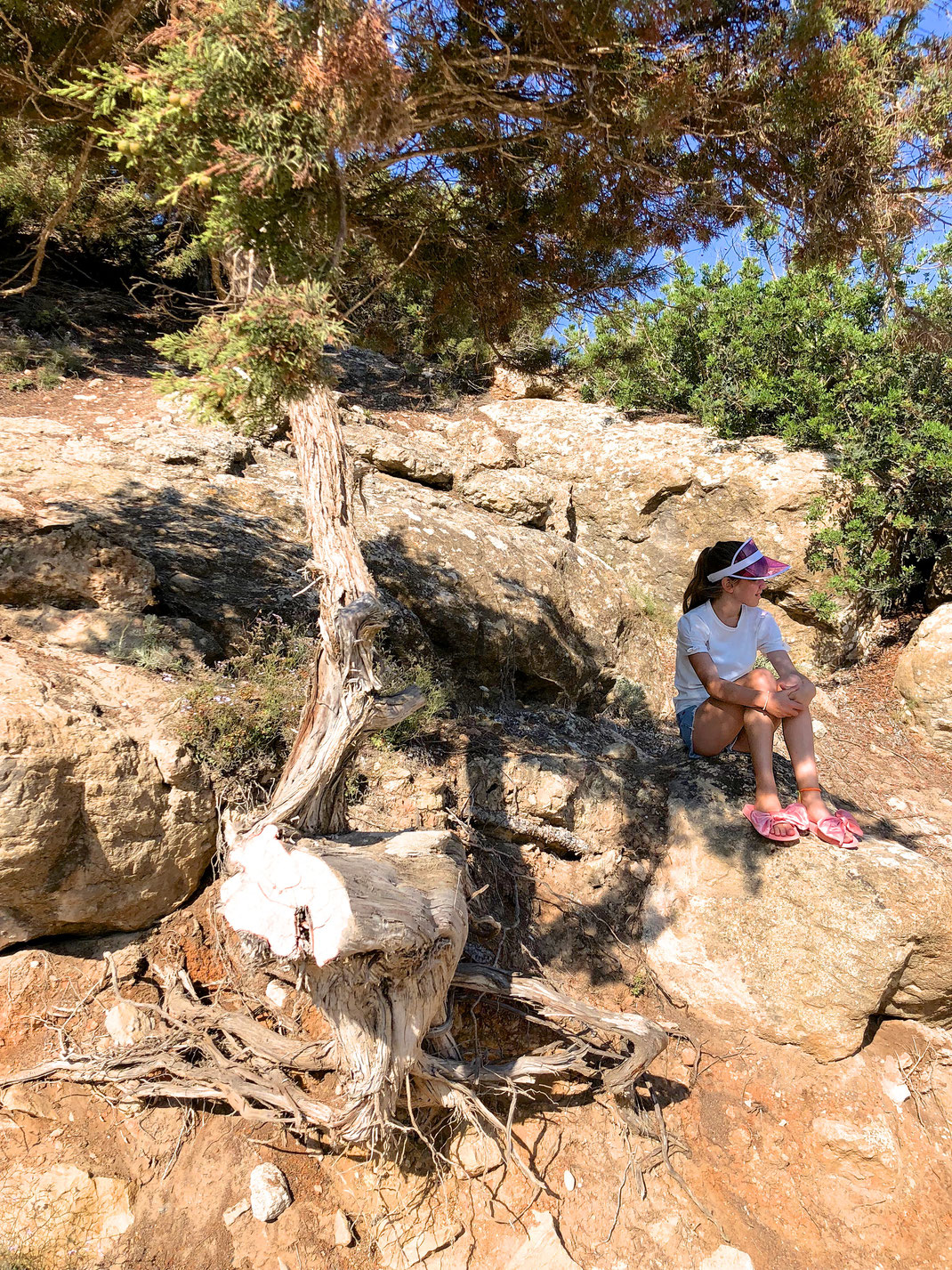 On this Island almost everybody is on island modus that means long nights and late mornings. We are still early birds and its quite pleasant to be honest. Grab some breakfast with you and go to the beach you will be there alone and maybe at 10 you will see some people coming to live.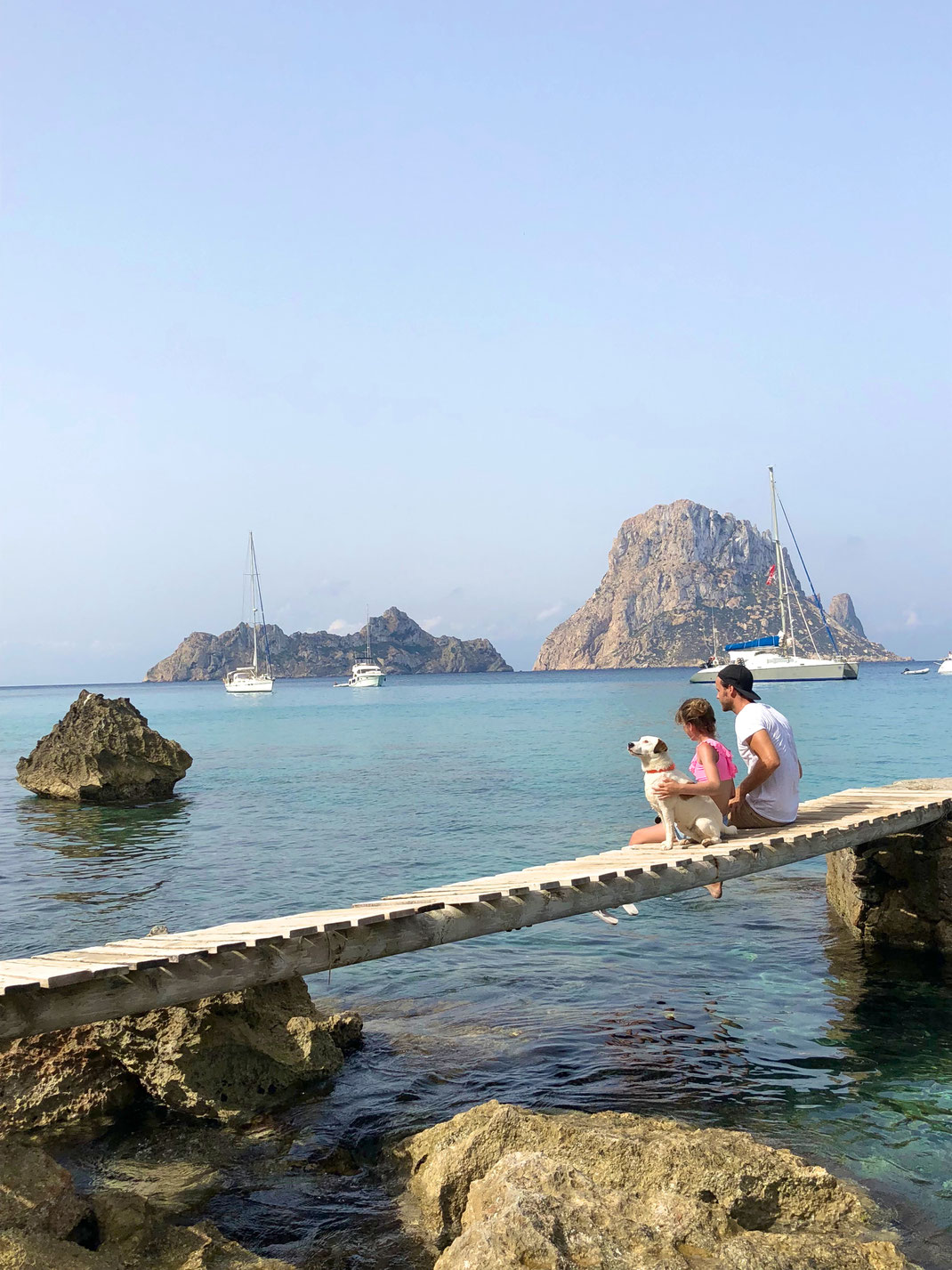 Two new places you must visit are: Babylon beach, a very laid back sphere but stil stylish and affordable...
Next up:  I don't have a picture of this one because it was at night and the pictures we took were bad quality but trust me when I say its good its goooooood. Jul's bar and restaurant.. great decor and interior, good food and cocktails even the selection of items in the boutique are unique. but sssssshhhhhht don't tell anyone ;-) 
#nanouk #nanoukdecauwer #nanoukofficial #nanoukofficialtravels #travelblog #travel #reisblog #reizen #travelingwithkids #kids #ibiza #ibizawithkids #travelblogger #blog #blogger #belgianblogger