When you think of Tuscany, you see a painting of valleys and hills in greens, you taste wine and feel the history around every corner. And that's excactly how it is in real life.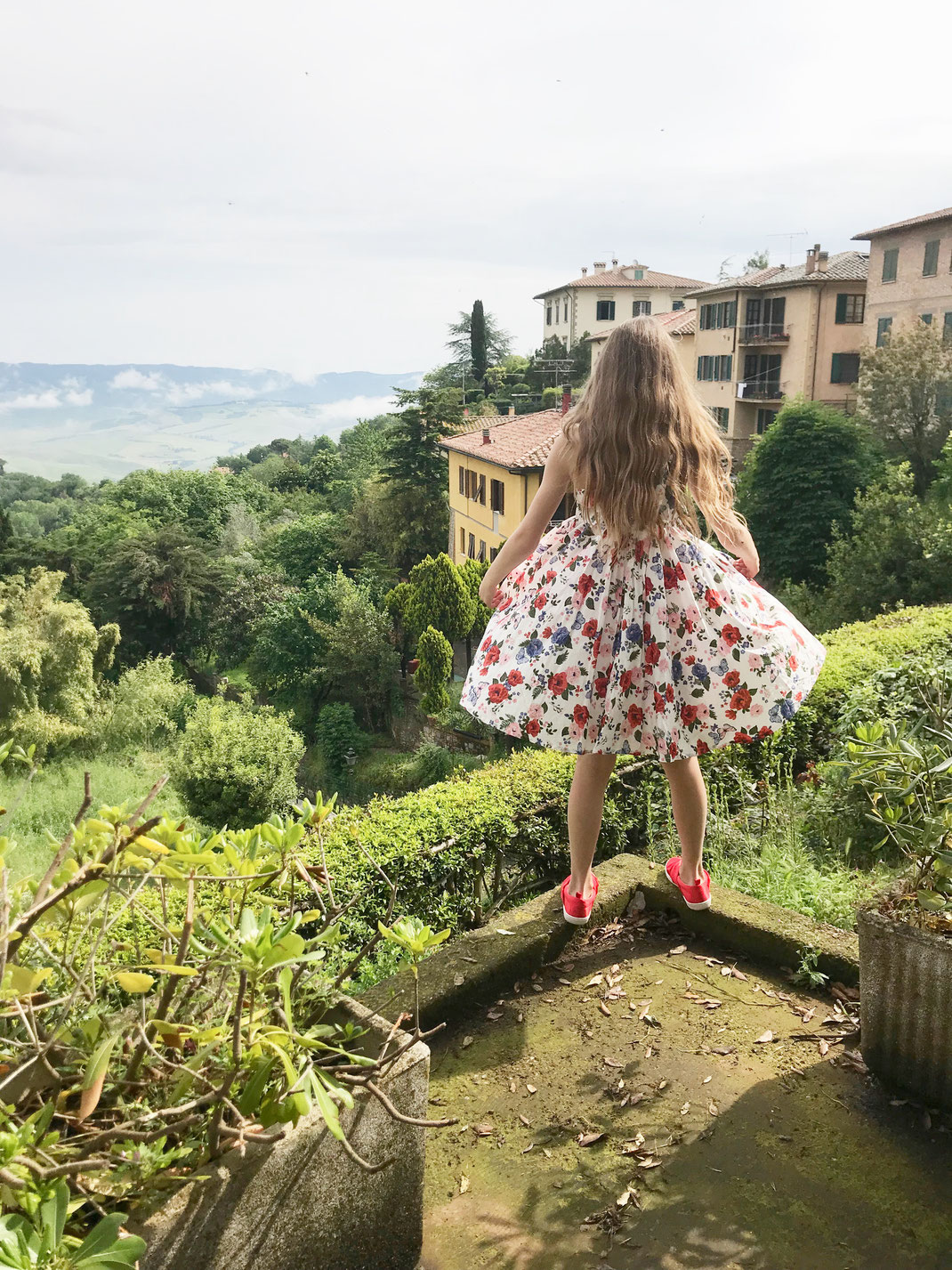 First up Firenze! Beautiful city but oh so crowded I couldn't enjoy it that much because of that.  I think if you really want to emerge yourself in the city you have to go in winter or in March/ April because in May the season begins. 
We stayed in de the Garibaldi Blu Hotel on the Piazza di Santa Maria Novella perfect place to discover the city from here. The entrance and loby of the hotel are very nice! The rooms are a mix of art deco and typical Italian elements.  In the hallways you can find statues of comic figures such as Batman, Thor… The kids Liked this a lot! 
After two days of Firenze we took our car and went for Tuscany. 
What a difference so peacefull…riding to the next location was already a pleasure. 
I fell in love the moment we arrived and I wasn't the only one. Normally we planned trips to several citys in the area but we cancelled the most and stayed in the estate because it was such a dream to be here. 
Next to enjoying the hotel and its surroundings, Borgo Pignano offers a lot of activities such as cooking class, painting class, making soap, spa area, fitness, two swimming pools, horseback riding, mountainbike and hike routes..( ok we did the "easiest" Mountainbike route and we were dead AF.. just saying ;-) ) 
All the food in Borgo Pignano is from the gardens and the organic farm, what they don't process there self they buy from local farmers and fishermen. You have two dining area's. One is for formal diner and more gastronomic. You have the casual dining at the medieval fireplace, one table with all the guests of the hotel. Loved it!
To close the blog: some pictures of the medieval city Volterra. 
#nanouk #nanoukofficial #nanoukofficialtravels #borgopignano #toscane #tuscany #travel #travelblog #reisblog #travelingwithkids #canon #photography #belgianblogger #blogger #vlogger #nanoukdecauwer##firenze #italy #italie #firenzewhithkids #tuscanywithkids #toscanemetkinderen