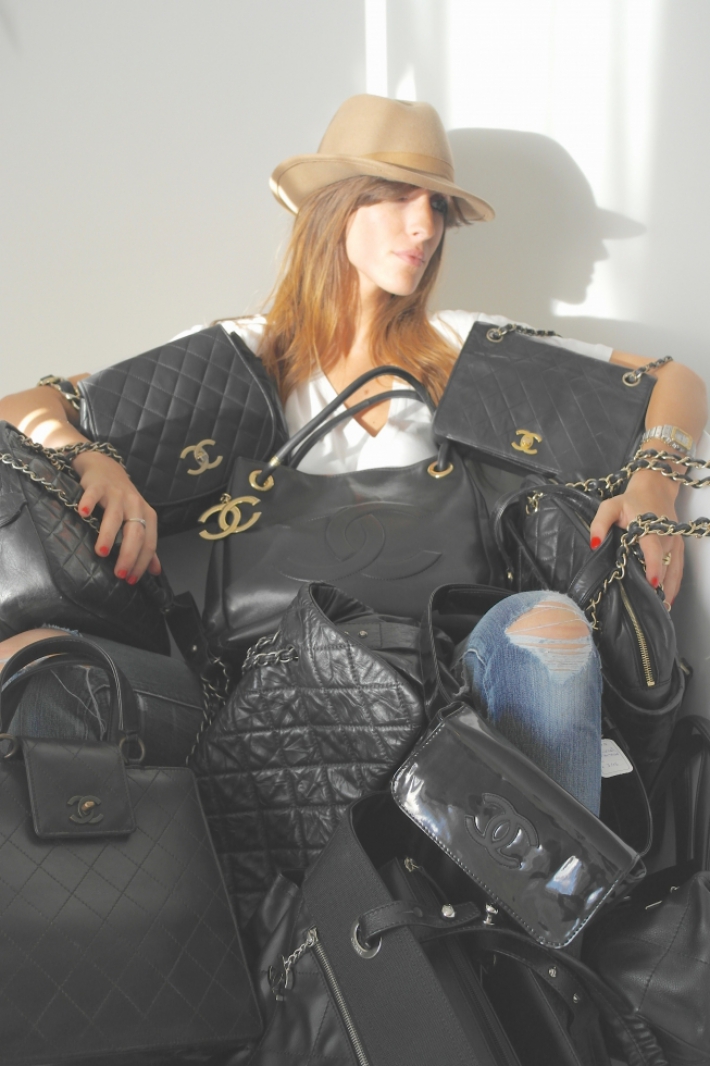 Or should I say woman? Yet 30 years old… (looking much younger, I know ;-))
Why?
First of all, let me tell you a little something something about my self.
Being the daughter of a model and a top athlete, image and lifestyle always were a big part of my life. I studied psychology in Ghent hoping to be one of the first sport psycholgists in Belgium. But you can't hold LOVE down! At the age of twenty, I already met the man of my life. Now, 10 years later I'm a mother of two and the wife of a succesful interiorarchitect. In this decade I also got a degree in real estate, had my own business for a few years as a self-employed real estate agent. Although the business was a success, I wasn't happy at all.
So, I made a 180 degree turn and started a new business. And so Preloved was born: a webshop that sells Preloved and new luxury designer handbags and accessories.
Together with my husband, I'm also the creator of #Nanouk, a streetwear brand famous for its city sweaters (gantoise, anversoise….).
In this blog I will share my insight on trends, travel,  lifestyle and shine my light on brands, places and people I like. Off course you also can expect OOTD's styled with preloved designer galore. Along the way, you will meet my other family member and compagnon, my pet Henry the Dalmatian who will stand by my side in this new journey.
For questions, collabs or other requests don't hesitate to mail me at info@preloved.be
Thanks for stopping by!
See you later,
Nanouk