As a Mercedes Benz ambassadrice I was invited for Amsterdam Fashion Week. 
For this occasion we drove to Amsterdam in the new Mercedes Benz cabrio which guarantees an all year round cabrio experience.. All the expectations got confirmed, due the climate system inside the car we where able to drive around cabrio while it was -2 degrees outside. 
HOTSPOT 1:
The Pulitzer Hotel was our home away from home. A very romantic hotel at the Prinsengracht. You have the feeling its a small boutique hotel but actually its a hotel with over 200 rooms in an interesting maze connecting 25 canal houses. You can feel the soul and history in every corner this makes The Pulitzer so special.
HOTSPOT 2:
The Duchess a new restaurant across its mothership  W hotel. Loved the food but the interior is even more yummie!! In this old bank building they managed to bring an contemporary design with the grandeur a cosmopolitan city like Amsterdam deserves.
You can have High tea here as well.. I want to try that the next time..;-) 
wearing: Mangano SS17
HOTSPOT 3:
Conservatorium hotel/ Taiko Restaurant. The hotel is a showstopper but that doesnt mean the restaurants are good as well.. But Taiko is really good! The best Asian Cuisine we ever had. Great atmosphere and friendly staff. I would recommend Taiko to everyone! 
Breakfast at Pulitzer, take the avocado toast you will not regret it ;-)….
Let the circus begin: AMSTERDAM FASHION WEEK.
Our private driver for the night in  MERCEDES MAYBACH. 
Interview for NOS... yes BABY :-)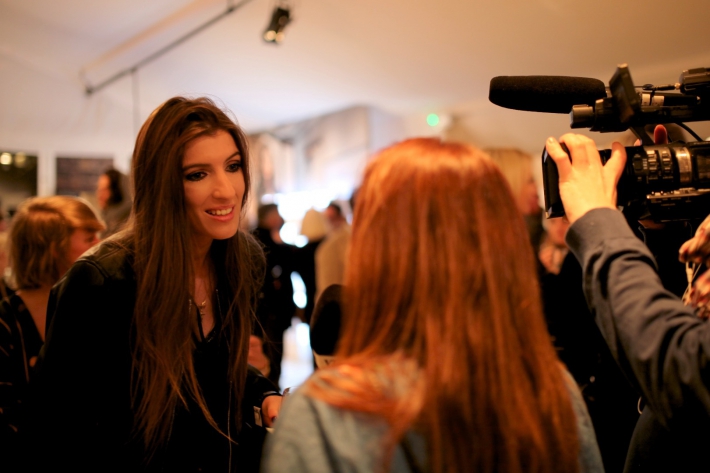 We went to the Vip Opening night were we saw some shows: first the MARTAN SHOW, later the Future Generation presents the painting. An amazing show I will never forget.. The clothes were pieces of art but the message was even more powerfull: in the end a singer came up and sang Imagine live!!..After all what is going on in this world and the sometimes shallow world fashion is.. everybody was quiet and was listening to the words… It gave me goosebumps when I was there and when I think of it now. 
The Day after: My favorite look of Cotourier Saskia Ter welle 
Thank you Mercedes Benz for the wonderfull days! 
Ladies! Share your pictures with She's Mercedes!