Last weekend the first edition of Knokke fashion weekend took place, and ooh what a weekend it was!! 
We began the weekend at the casino of Knokke with the Friends with benefits charity dinner. A top menu by Sergio Herman and Nick Bril was served, champagne and wine where flowing  and the bidding extravaganza was on. The guests had the opportunity to bid on exclusive items and experiences for a good cause the Elisa Sednaoi Foundation. The auction was curated by the prestigious house of Piere Bergé and the topmodel herself. 
My favorite item was of course the Delvaux Brillant with the tag of Mr André. Two things I adore in one. We lost the bidding war on this one. But maybe next year? 
It was an amazing event, sometimes people say there is magic in the air.. Well here it was like that.. Was it the positive energy, the well dressed people or the Ciroc Vodka? I don't know but I had the best time! 
I am wearing an all Pinko look and an vintage Hermès collier de chien belt.
The next two days we launched the new #NANOUK collection in Must Have Donna! Which was a succes, we have a few items that are all ready sold out at one time they had to close the doors of the store because the capacity was at its limits!   I want to thank Sabine Louwagie (owner of Must Have Donna) and her team for the great collab. Now you can find our collection on www.preloved.be and at Machteld coneptstore. Blogpost about the collection soon on the blog!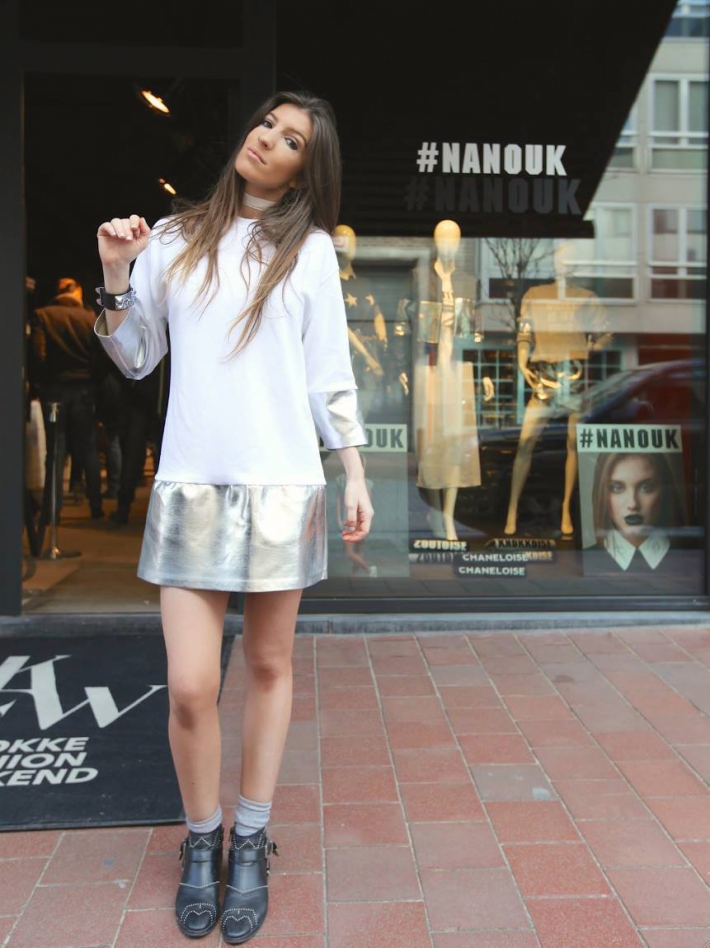 This villa, you can't imagin if you were  not there! Top 70's architecture, swimmingpool in the livingroom, surrounded by nature in one of the most exclusive places in our little country. Shuttles of Mercedes Benz escorted the vips to the villa where they could enjoy a Ciroc Cocktail while dancing on tunes by Thang or Hits and Tits the villa was animated by several brands like Morobé, art by Lieselot Cosijns, les souers, Multibrand store PDP by Lins, Sprezatura men and women, Friday Fashion Agency…