(Map by Lieselot cosijns)
Very excited that this is happening!  A fest of fashion, food and music in my own city…Im in!
Knokke Fashion weekend welcomes you this weekend Saturday 12 and Sunday 13 of march, to explore the KFW partner shops for all sorts of activities such as exhibitions, product launches, meet&greets, concerts and dj sets. The goal is to unite fashion with other creative industries.

Friday: 
Friends with benefits (but in the good way)
An exclusive black tie charity dinner to benefit the Elisa Sednaoui  foundation. Elisa Sednaoui is an international model, actress and moviedirector she supports education projects for children in need. The auction of several exclusive experiences and objects will be curated by Pierre Bergé. Dinner by Sergio Herman and Nick Bril.
For more info about ESF visit www.elisasednaoui.org
Saturday and sunday : 
Must Have Donna (Kustlaan 15, Knokke) 
This exquisite multi brand store is an absolute must visit. Discover a selection of apparel, shoes and accessories.
You al ready can buy our streetwear at Must Have Donna but for KFW the first #NANOUK The Brand collection will be exclusively for sale at Must Have Donna. Think edgy basics with metallic details. Discover the #NANOUK collection while sipping from your Schweppes cocktail in the beautiful furniture setting from MU design. 
Also in Must Have Donna you can personalize your own name bracelet from Paris Dot Com. On Sunday Tv personality and wife of Sergio Herman Ellemieke Vermolen will sign her books "Happy Shake" and "Ellemieke's familie kookboek" 
Sorry can't show more...
Saturday and sunday
Knokke fashion villa:
Knokke Fashion Weekend and myfashionblog.be are pleased to present an exclusive pop op villa on saturday 12 and sunday 13 of march.
A seventies design villa and unseen piece of architecture will open its doors for two days during Knokke Fashion Weekend. This private villa with a rich cultural background welcomed guests such as Frank Sinatra, Elton John and artists such as Keith Haring and Labisse in the past. For the very first time, our guests will be able to discover this hidden pearl in Knokke-Heist. This ultimate James Bond villa has an indoor pool and a mysterious seventies setting with lots of nooks, hidden doors and many displays.
Among 19 other exclusive brands Preloved will showcase a selection of our Vintage and contemporary luxury handbags and accessories.
Due to its exclusive character this villa will only be accessible through invitation. An exclusive shuttle service provided by Mercedes Benz will pick up guests at the Kustlaan and bring them back and forth to the secret villa.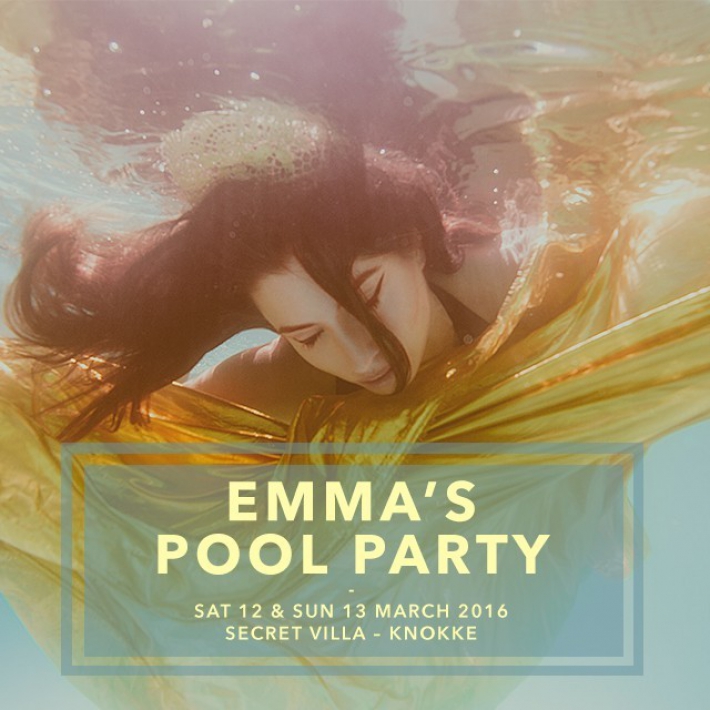 Saturday night
Knokke Fashion night! We break free on Saturday and let all the stress flow… hosted by Kitsch club and Magic at the casino of Knokke. Get your tickets here: www.knokkefashionweekend.be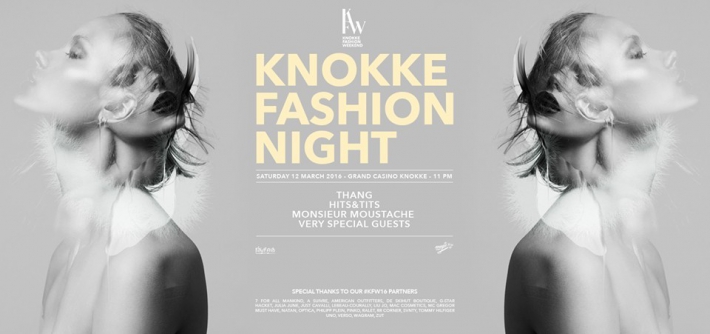 There ar so many great places you can visit this weekend, I made a little list of my favorites:  (for all activities go to www.knokkefashionweekend.be) 
-Watch the exclusive Benelux premiere of the Jeremy Scott docu. 
(Beverly Screens Kongostraat 2, 8300 Knokke) 
- Pinko : Cocktails by The Pharmacy and styling by Lima Ché
( Albertplein 3, Knokke)
- RR Corner: Discover the Bottega Veneta home collection and a selection of unreleased Assouline books. 
(Kustlaan 68, Knokke) 
- SVNTY:You got the power with Red Bull Energy drinks and the new Star Wars capsule collection at your reach. 
(Elisabethlaan 17-19, Knokke) 
- Tommy Hilfiger: Tiany and Nanja of the Belmodo team will give you tips and tricks about styling, make up and hair. 
(Albertplein 16, Knokke) 
- Uno n2: Bodo jewels and Clio Goldbrenner in the picture and Schweppes cocktails.
(Kustlaan 5, Knokke)
- A suivre: Win a pair of Morobé shoes/ Cointreau cocktails
(Strandstraat 7, Knokke)