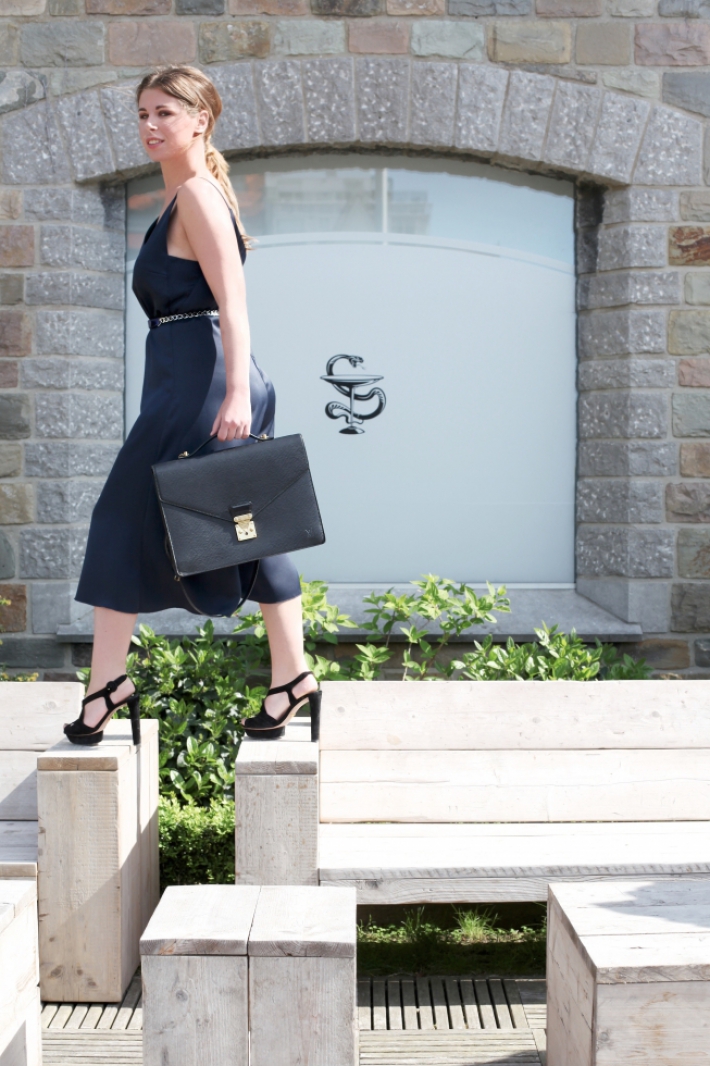 My Girl, 
This is a new part of my blog, where I will interview special women from my entourage who I think are interesting and have great sense of style. The My girl of the moment will pick a designer piece on my website www.preloved.be and style it her way with her own wardrobe.
My first girl, Hannah Van Ongevalle (27) is the best bartender of our country and belongs in the top 12 best bartenders of the world. Together with her father Jan and brother Ran she runs the succesful hidden cocktailbar The Pharmacy in Knokke. Which is one of my favorite places in Knokke. Not your girl next door, she is a top professional and has that passionate vibe you feel through everything she says and does. She has the talent to make everybody feel welcome and special when you visit her bar( so make sure you do!).
Hannah is a woman who inspires to give the best of your self. Please Hannah stay the way you are, you are just perfect! Thank you for your precious time.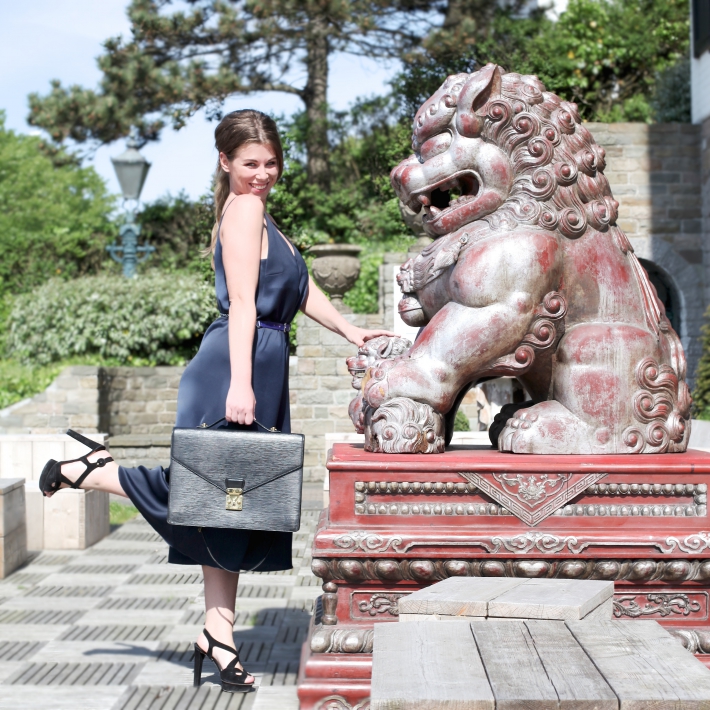 How was your life before bartending?
Hannah: Boring ;-) I worked in fashion and lived all over Europe: Barcelona, London, Paris, Nice and Amsterdam.
What was your favorite city to live in?
Hannah: definitely London, its a real metropole with the best shops, bars and spontaneous people.
I asked you to pick one item on my website www.preloved.be and style it with your own wardrobe. You chose the Louis Vuitton serviette ambassadeur briefcase: http://www.preloved.be/en/Catalog/Handbags/Louis-Vuitton-Serviette-Ambassadeur-briefcase/
Why this one?
Hannah: Im writing a book - " Come take a sip with me" that will be released in September of this year. For my book im traveling a lot, this Louis Vuitton briefcase would be so easy to take with me on the plane and store my laptop on a stylisch way. Today I combined it with a satin one piece culotte of Mango and Prada heels- my travel outfit.
How would you decribe your own style?
Hannah: Feminin but not girly, im a woman in a mens world its important for me to stand out between all the men in my job. You will never see me in jeans, never ever! If you think you saw me in jeans, it wasnt me :-)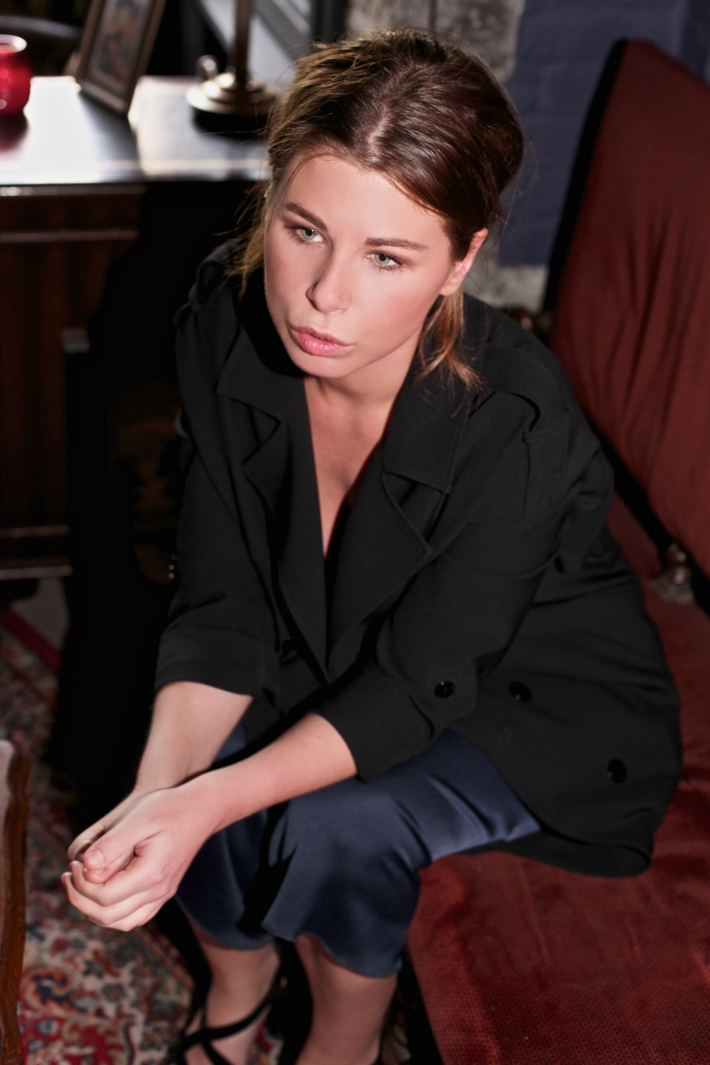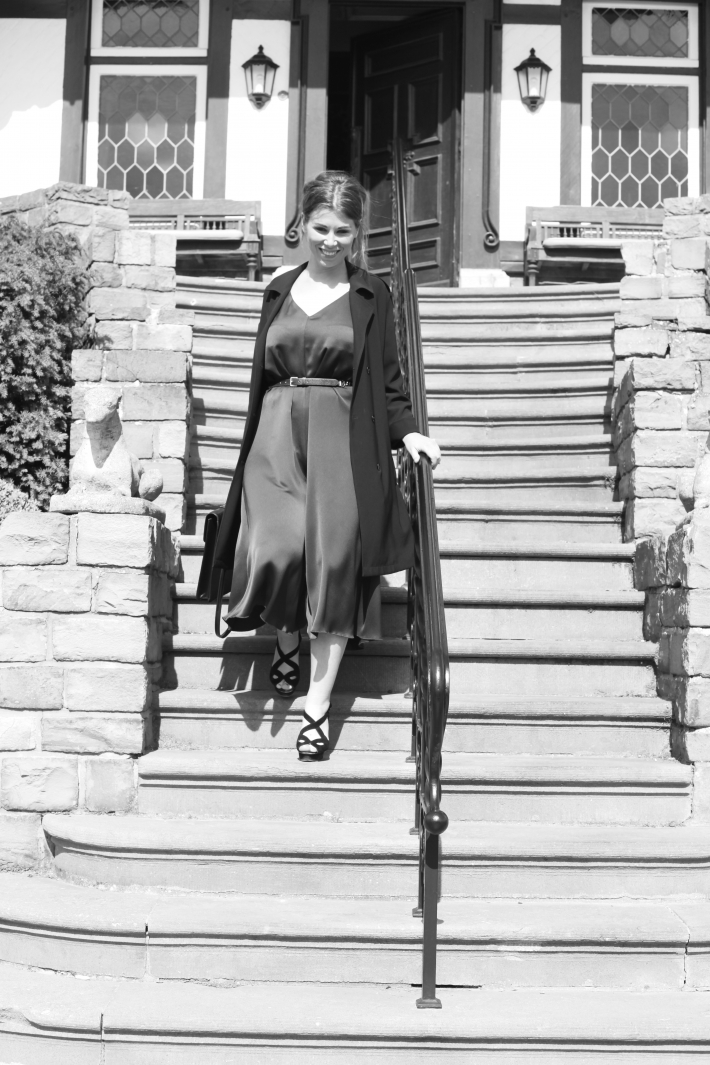 Do you have a style Icon?
Hannah: My mother Heidi Van Ongevalle is my muze, she has a great sense of style and always worked in fashion and still does. Although we are completely different, I got my eye for fashion from her.
Do you have a fashion indulgence?
Hannah: With me it chances every year. Last year it was handbags & dresses ,this year im in a midi skirts and shoes kind of phase :-)
Would you say you buy a lot?
Hannah: Ow yes, i admit i have a healthy shopping addiction. But I have to because of my job. For example, last year when i attended the world class finale I had to wear tree different outfits a day! I had 225kg luggage whereof 75kg clothing. So you can say I have the perfect excuse to buy a lot!
What are your favorite shops?
Hannah: My favorite shop in Knokke is Sketch every time I go there I see something new that I like. And my lovely mom works there so im always up to date about the new trends. When I shop online my favorite webshops are: &otherstories, Cos, Asos, Topshop and Preloved.be ;-)
Sketch, Kustlaan 339-345,8300 Knokke
Your favorite brands?
Hannah: I would say for clothing MSGM because they have outstanding dresses which I love and Céline for the accessoiries, I like there bags and sunglasses great timeless shapes and good quality. And a healthy Prada- addiction :-)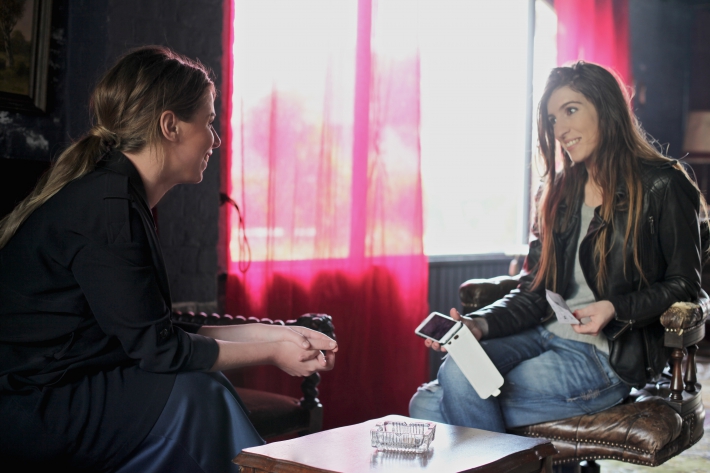 You also have a strong love for make up?
Hannah: Yes, in my job people are always looking at you,  so everything has to be perfect my hair, my outfit and my make up. I loooove MAC! When I have a big event, make up artist Koenraad Coussement does my make up and hair. He never let's me down, for me he is the best out there. It spares me a lot of drama, I just have to pick out my outfit and im ready to go!
 Blush by Koenraad Coussement, Damse Vaart Zuid 29, 8000 Brugge.  0479/24.52.05
Hair up or down?
Hannah: I can't choose i like both. I think your hair has to match your outfit.
Heels or flats?
Hannah: Heels for every day live, flats for work.
Sweet or salt?
Hannah: Salt please! But i would not refuse pancakes.
Gold or silver?
Hannah: Gold for summer, silver for winter.
Stripes or flowers?
Hannah: Flowers!
Dream destination?
Hannah: Difficult, but let's say The Maldives for relaxing, Scotland for living.
City or country?
Hannah: Both! My dream is to have a very big house with a lot of land around all close to a city were I can work :-)
Jackie Kennedy or Jane Birkin?
Hannah: I Like Jackie she has a great classic style, but I will go with Jane Birkin although her style is not my style. I admire Jane Birkin, because for her time she was very provocative.
Any fashion advice?
Hannah: Life is too short to look bad! Respect your body and style and don't follow trends blindfolded!
Pour vous, Madame Gin created by The Pharmacy team. You can buy this gin in The Pharmacy Elizabethlaan 178, 8300 Knokke.